02 Jun 2016
Top 10 Largest Oil Producing Countries in the World
The world requirement for oil is still increasing on a daily basis, so it should not surprise you that more countries are increasing their oil production. In this article we look at the top 10 largest producing oil countries in the world in which a few may surprise you.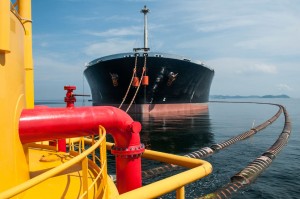 The Top 10 Largest Oil Producing Countries in the World in reverse order
10. Kuwait
With almost a 3% share in global oil, this Middle Eastern state on the Persian Gulf produces 2,619,000 barrels of oil a day. Also known as an outpost for Alexander the Great and is home to ruins from the great Mesopotamian era, this small country with a population of only 3 million people, comes in at number 10.
9. Mexico
Accounting for 3.56% of the world's oil production, it produces 2,562,000 barrels of oil a day. This nation's oil industry was officially developed in 1938 by California oil entrepreneur Edward L. Doheny. However, it has been rumored that petroleum was first discovered as far back as the 16th century when ranchers began losing their cattle in the large tar pits of the Gulf Coast Region.
8. United Arab Emirates
Producing 2,820,000 barrels of oil a day, this country boasts to have oil reserves of almost 99 billion barrels. Most of these are located in the Zakum field, the third largest oil field in the Middle East.
7. Iran
Producing 4% of global oil output, this nation produces an estimated 3,113,000 barrels a day. With it now claiming to be one of the world's greatest energy superpowers, their petroleum production sector accounts for 60% of total government revenue.
6. Iraq
With 3,368,000 barrels of oil produced everyday, this nation is fast becoming one of the largest petroleum powerhouses as it jumps up to 6th place from its previous 12th. Unlike other countries, its oil reserves are largely unknown.
5. Canada
Currently creating 3,603,000 barrels a day, the oil industry, also known as the "Canadian Oil Patch" is one of the largest sectors in the country. Reaching 5th place, it also has the 3rd largest global oil reserves and is the 4th largest oil exporter.
4. China
Owning a 5% share in global oil production, this large nation creates up to 4,189,000 barrels a day. According to the Energy Information Administration, the end of 2013 signaled China in being the world's largest net producer of oil 4 years after building the Kazakhstan?China oil pipeline known as the Atyrau-Alashankou line.
3. USA
This is where the statistics take an almighty leap as we reach the top 3. The USA boasts 12% of the world's share in oil, producing 9,373,000 barrels a day. The petroleum industry is now one of the largest sectors in the country and has been since oil was struck in Pennsylvania in 1859. This large nation has been in 3rd place since 2008 with Texas being the largest oil producing state. This is followed by the Gulf Of Mexico, North Dakota and California.
2. Saudi Arabia
With a 13% global share, this country produces 9,735,200 barrels of oil a day and has only recently been bumped down to second place. With oil reserves estimated at 268 billion barrels located in the Eastern Province, it was originally thought to own the largest oil reserves on Earth. However, in January 2011, Venezuela announced there's to have increased to 297 billions barrels.
1. Russia
Accounting for 14% of the world's oil production and producing a staggering 10,107,000 barrels a day, this petroleum super power also boasts the largest reserves and greatest exportation of natural gas. It also has the second biggest coal reserves and eighth biggest oil reserves in the world. Russians are now the third largest users of global energy and with oil production at an all time high, who knows what's in the future for the nation's petroleum industry.