18 Apr 2019
The Wrong Choice of Bunker Port Can be a Costly Mistake for Ship Owners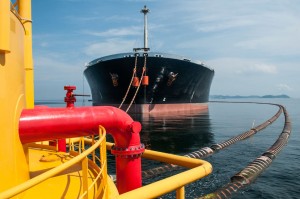 Bunkers are amongst the biggest costs of a voyage. Thus, making the right choice can be crucial. While many shipping companies have bunker teams, the choice of bunker usually starts with a chartering manager during early voyage estimation.
Before a vessel is open, the chartering managers will assess various voyage options. This usually happens well before as a ship without work is unrecoverable earnings. For accurate estimates during any voyage, the chartering manager has to collect data on both the ports and vessel for each voyage.
The vessel parameters usually do not change for any voyage. The sailing speeds, consumption table, allowed draft, tank capacities, and cargo capacity, amongst other things, are usually constant. However, various other parameters are variable. They need to be collected for each voyage. They include the weather forecast, calling costs, sea distance, and bunker prices.
Factors that are Checked
To ensure the voyage estimation is accurate, the commercial operators have to check each port for these things:
Bunker Only Call – is it allowed and what are additional calling costs?
Deviation Time – What is the cost of any deviation?
Added Consumption – How much extra fuel is needed for a deviation?
ROB – Will the vessel have enough fuel to reach its port?
Bunkering Time – How long does the bunkering take and are there likely to be weather delays?
Suppliers and Specifications – Who are the suppliers, are they reliable and are the specifications needed available?
Market risk – What is the ETA for each port? Is it possible to fix the price or do you have to wait and risk a change in market conditions?
Bunker – With the above in mind, what are the prevailing prices and are they low enough to justify a stop?
Doing this for all bunker options on each potential voyage might not be feasible even with a huge team. However, how much does it matter?
A Case Study
There is a common belief that only a handful on large bunker ports exists in the world. As a result, most believe these are the cheapest options. For instance, most owners will bunker repeatedly in a port in Rotterdam, Singapore, Gibraltar, Houston, or Fujairah. Thus, they will not evaluate any other nearby options. However, the data shows this might be quite costly.
Example: Busan-Shanghai- Doha Voyage
On a voyage from Busan to Shanghai and then to Doha, the cheapest bunker port will change after 2.82 days when various factors are checked.
By doing a careful analysis, we find that in the past 6 months, one of Fujairah, Singapore, Zhoustan, and Busan ports were the worst bunkering options for the voyage. During this period, bunkering at these ports would have cost +$9.5K more. It would also have led to a loss of $257/day in potential TC earnings on the voyage. The estimate is based on an assumed 31 sailing days and 6 days port stay.
Even the second-best option would still have led to costs of +$2.2K and this equals to an extra $60 daily for the voyage.
When this is multiplied for an entire fleet, it means the costs of picking the wrong bunker can end up costing a company hundreds of thousands in lost TC earnings every year.
Where Technology Helps with choice
Given the number of variables that need to be checked, it is not realistic to expect any team, no matter its size, to continually re-estimate all possible options. Most bunker desks are charged with negotiating, managing credit lines, and fixing the firm stems. They also deal with claims and researching strategies for 2020.
The technology they have created is built for doing just this. It checks thousands of potential bunker options in seconds and combines it with other factors like distance, live process, deviation costs, and others to find the cheapest options. Besides saving money, it cuts down the hours spent collecting bunker indicators and checking which will be the best port.
The automated update takes place every 15 minutes. Besides that, the software is an accurate distance calculator. Technology to optimize performance is used everywhere in the maritime world, the choice of bunker port should also benefit from technology. BunkerEX is offering free trials to help people making smart bunkering choices.
With the LNG bunkering market expected to reach $10,000 million by 2023 all parts of the LNG bunkering supply chain will be in demand.